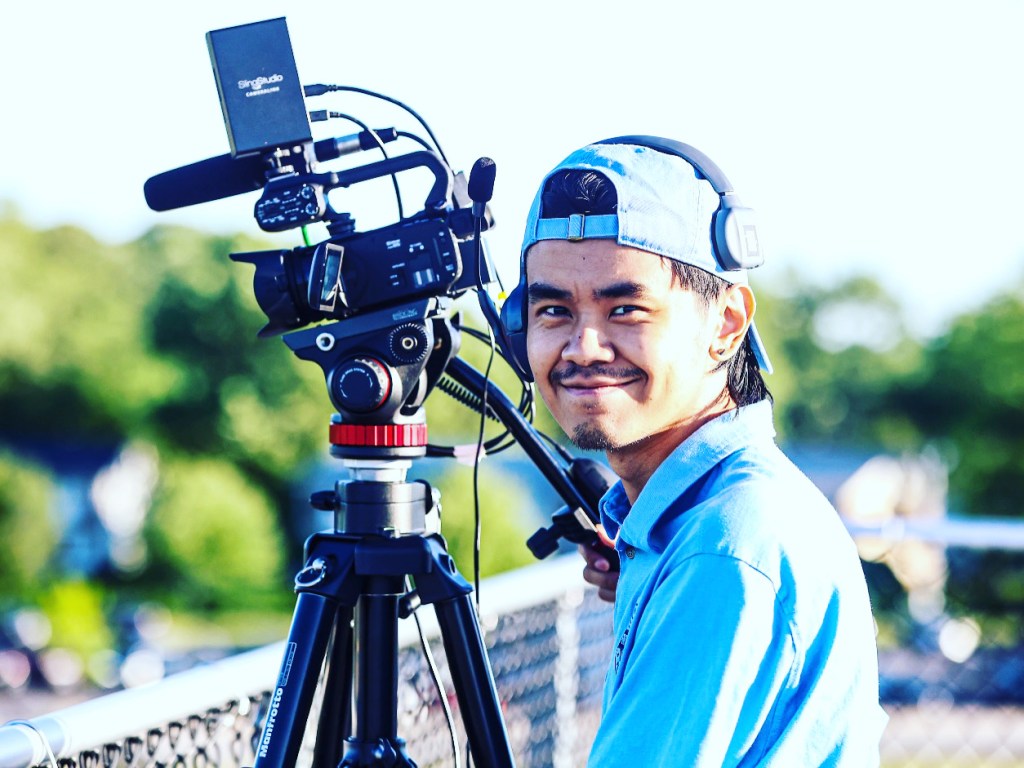 Interns come to Fort Wayne FC for two reasons – first, they're here to learn how to run operations or to be better sports managers, marketers, sportscasters, or promoters while working in a team environment. Through this, they'll achieve their second reason – to be part of driving operational excellence and delivering the ultimate fan experience.
Fort Wayne FC is searching for college interns throughout Northeast Indiana for the 2024 season! We are committed to providing an internship experience that will acquaint students with the working environment of the sports industry while providing them with hands-on experience in sporting event management, marketing, community relations, broadcast media, and more.
When we hire people for our team, we start by evaluating our interns. If you've proven yourself as a dedicated person with a strong work ethic and a genuine interest, then you are right at the top of the list when we hire people for our full-time positions. This internship could be the start of an illustrious sports management career for you with Fort Wayne FC.
Top Reasons to Intern With Fort Wayne FC
We are one of the top teams in the USL2 – ranking #7 out of 122 teams for fan attendance
You'll have the opportunity to work with a team that is fun, high-energy, and passionate about delivering an exciting experience
You will grow your skills and experience in your area of interest
---
---
Available positions are in the following areas:
Internships are determined by the business needs and event schedule.
Web Designer
The ideal candidate for this role should have some level of graphic design and development capabilities – experience in WordPress is a plus. Responsible for the overall layout and aesthetic of our website with focus on layout and overall appearance in compliance with United Soccer League Two guidelines. This position reports directly to Operations Director.
Public Relations and Marketing
Assist with promotional development and communications efforts for Fort Wayne FC. Duties may include writing press releases, content for video production and advertising efforts, media follow-up, and more. Additional duties include assisting with grassroots marketing efforts, media operations for Fort Wayne FC events, and developing Fort Wayne FC newsletters and event materials. This position works alongside our social impact coordinator and broadcast media manager, and reports to the Operations Director.
Community Relations
Assist with the development and implementation of Fort Wayne FC's community-related programs and initiatives. Duties include researching community organizations/events and handling community outreach efforts that complement the values of the organization. In addition, this position will also assist with creating the Fort Wayne FC player appearance program. Projects include on-site support of Fort Wayne FC events, events operations, meeting planning, research projects, administrative tasks, and other responsibilities as assigned. This position reports to the Operations Director.
Group Ticket Sales
If you're interested in starting your career in ticket sales for a professional soccer franchise, this is your opportunity. This is a great launching point to begin your career in sports ticket sales. You'll learn how to help grow season and group sales including prospecting, communications, pricing, and selling. Best of all, you'll be able to get actual hands-on sales experience as we allow you to shadow others on the phone, prepare email communications, attend appointments, and at various events during the season and during the off-season.
Game Day Operations
Game Day Operations interns are involved in a variety of activities including ticketing, halftime promotions, setup/teardown, and more in order to learn about what it takes to create the ultimate fan experience. Enhance skillset while learning more about teamwork, logistics, processes, and procedures for a successful event.
Broadcast Media
Assist the FWFC Broadcasting & Production team with all pre-game and LIVE broadcasting through Eleven Sports, including building graphics packages, researching team history, and prepping equipment. Also responsible for executing in-game technical positions such as camera operator, replay operator, graphics, audio engineer, etc.
Team Statistician
As team statistician, this person will be dedicated to meeting the needs of documenting all game statistics throughout the 90-minute timeframe for all home and away games. The Statistician will provide attention to detail when documenting specific measurable actions (e.g. goal, assist), specific players, and team.
Visiting Team Liaison
As Visiting Team Liaison, this person will be dedicated to meeting the needs of the visiting team guests on game day. The Liaison must assist the Away Team with pre-game, halftime, and post-game request needs. The Liaison should provide great hospitality and help ensure that all routine and administrative duties for the visiting team are completed with as little difficulty as possible.
---
How to Apply:
Please apply by clicking below to reach our registration form.
---