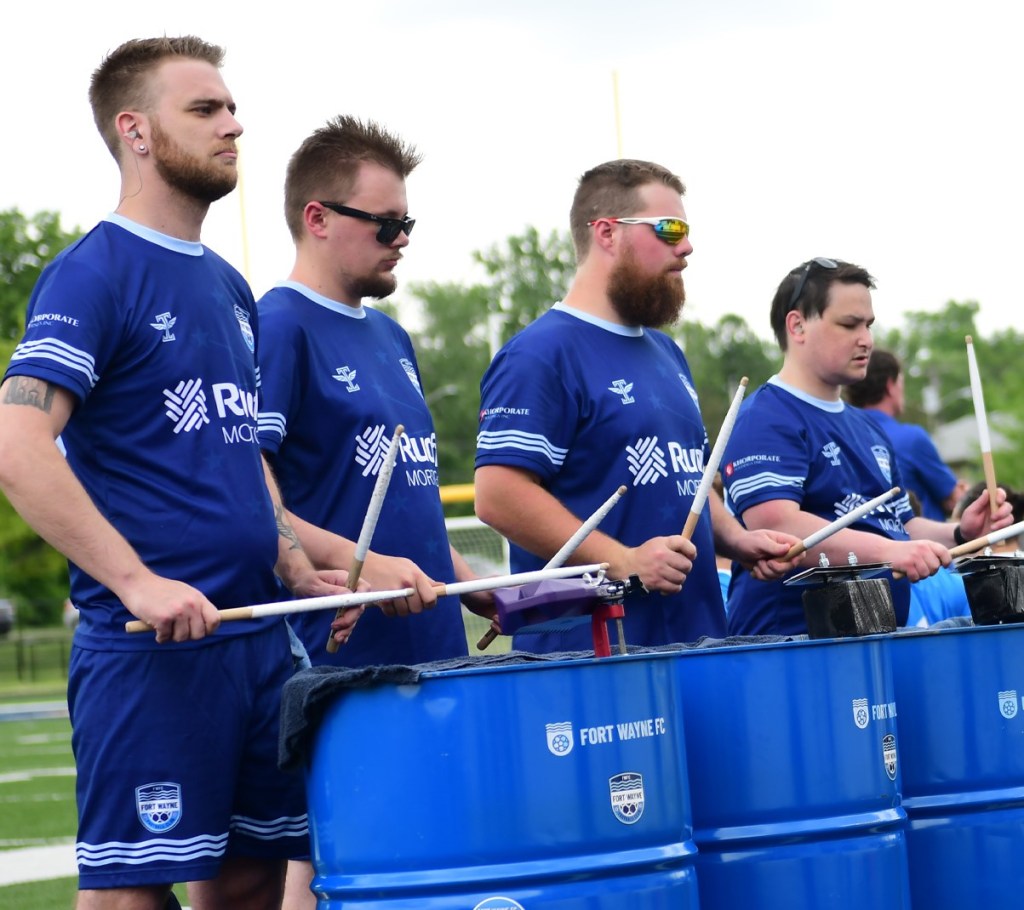 The FWFC Drummers enhance and amplify the Fan Experience on home match days!
The FWFC drumline is an ensemble of talented percussionists formed to create exciting, "booty-shaking" beats that get FWFC fans up and ready to cheer on their team!
The Drummers attend all Fort Wayne FC home games – performing pre-game entertainment at the front gate area 1.5 hours prior to kickoff and play an important role in our epic player walk-outs! During the games, the drumline can be found with their Rhythm Pal® Drums in the stands, chanting alongside our Supporters Group – increasing engagement and connecting with fans!
Keep an eye and an ear out at your next Fort Wayne FC home game to experience the beat of the Fort Wayne FC Drummers!