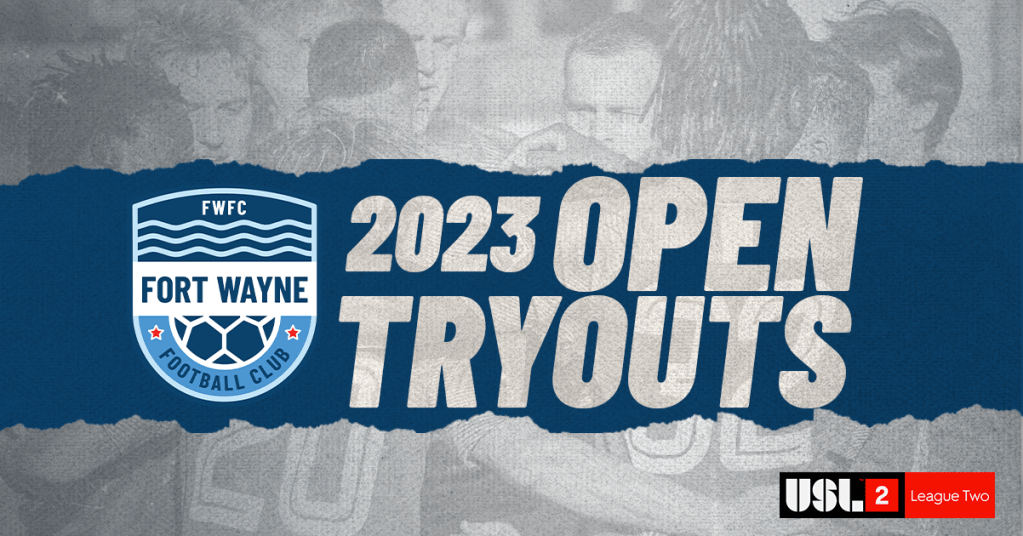 Fort Wayne, Ind. — Fort Wayne FC announces open tryouts to be held on January 4th at the Plex South for an opportunity to earn a roster spot for the club's 2023 season. The club is hosting open tryouts in effort to find talented players to add to its roster for the 2023 season. The club is dedicated to securing players with the right attitude, commitment, and desire it takes to play for Fort Wayne FC.
"We are very excited for the upcoming open tryout on January 4th. In each of the last two years, we have identified players from our open tryout process that made their way onto the first team, and we are hopeful that once again we will find players capable of helping us build on last season's success," states Mike Avery, Fort Wayne FC Head Coach & Sporting Director.
The team ended its second season of play with a 9-3-2 record in the USL2's Valley Division Central Conference.
Early bird registration is $75 per person with limited spots available. Registration at the door is $100. To register, visit the website at www.fortwaynefc.com/2023-mens-open-tryouts/
All members of the media are encouraged to attend this local event at the Plex South, 5702 Engle Road. Interviews with coaching or operations staff is to be scheduled prior to the event. Photography and videos are permitted. Stay connected with Fort Wayne FC through its social media profiles on Facebook, Twitter, Instagram and LinkedIN.